So Many Worlds: a season of beekeeping in the heartland
Photographer: Adrienne Harvey | Guest Curator: Kristi Odom

Curation sponsored by DFP Education: Education & Resources for Badass Documentary Photographers
Captions: Elizabeth Atalay
Editor's Note: I've been lucky to know Adrienne for a while now, and had some glimpses of this project as she photographed it over several months of 2018. So I was obviously thrilled when she submitted it to Confluence Magazine. You're going to see why as you look at her sensitive and informative work. I knew when we determined that Adrienne's project would be our feature for Issue Two, that I wanted a guest curator with a love of nature, and experience photographing the creatures of the natural world. Kristi Odom is exactly that photographer. Her accomplishments speak to her dedication and her work reflects a connection with the natural world that was perfectly suited to edit Adrienne's story.

Adrienne's essay on her project is below, followed by Kristi's thoughts as she curated the images.
This project started as an assignment during a year-long course with photographer Kirsten Lewis. To get us thinking about what we might want to undertake for these personal projects, she had us work through brain-storming exercises. For me, what emerged from these was a strong interest in nature, especially so because it is where I tend to encounter the magic and mystery that I believe to exist in this world. Other themes that emerged for me included geometry, pattern, and play.
I sat with all this for a few weeks when the idea of bee keeping popped into my head. There is a house down the road from me that keeps bees and, since I live in a very traditional suburban neighborhood, this had always intrigued me. I also recalled following a local honey producer on Facebook; I followed the feed not just because it was local but because it was full of personality and passion for social justice. I thought following this small scale company would be more interesting than just a local individual. Via messenger I contacted the company, explaining my interest in bee keeping in part as follows:
"What I think interests me most about bee keeping is how small bits of quiet good can lead to bigger good, and how humans and animals can, at times, work together and bring out the best in each other. As well, hives are gorgeous and honey is delicious and bees are fascinating. "
The owner and sole operator of the Aurora Bee Company, Joel, responded positively and off the project went!
The honey season kicked off in March, when Joel cleared a new space for the hive boxes on the grounds of Sol Gardens, and wrapped up with the last harvest of honey in October. Sol Gardens is a small-scale organic farm in Yorkville, Illinois, run by Joel's good friend Kris. I documented a lot of the farm during this time as well, as I found it fascinating to watch the season process in multiple realms.
Having wrapped up all the shooting for the season I'm now in the process of reflecting upon what this whole process has meant to me, and how I will present this project both to my mentor as well as to the public. While it is certainly a documented season of small-scale honey production, it is also more than that. When I think about what I want to share with an audience I think about this farmland and this season that has passed, and all that went on there. I think about people working in the rhythm of the seasons, their livelihood depending on things like late spring snowfalls, droughts and floods, extremes of heat, powerful storms: all things outside of their control. These people work within a level of connection to the world around them that is no longer the norm in the suburbs of the USA. In a land of cubicles and parking lots and buildings, this life offers a return to connection to the larger world in which we reside.
I think about this space too as a place where so many worlds come together - man, animal, and plant - each working with the other to produce food, sustenance, livelihood…with the exchange of pollen at the epicenter of it all. — Adrienne Harvey
This project really struck a chord with me since it shows such beautiful harmony between people, nature and land.
Honeybees have been on a massive decline in our decade from agriculture, disease, use of pesticides and climate change, which makes Adrienne's project perfectly timed. People feel like insects are a pest, and don't realize how their decline is catastrophic to our whole ecosystem. Bees are a crucial part with how we pollinate many of our fruits and vegetables. Plus honey is beyond amazing.
I love the lines and pattern in Adrienne's work, which are repeated in the tiny patterns of the bees and the aerial shots of the land. It makes me feel a simple sense of unity. I love how Adrienne's pictures show the beauty in these insects, and the land that we share, and the human interaction, all together in one beautiful collection of images. — Kristi Odom
Hover over image to read caption.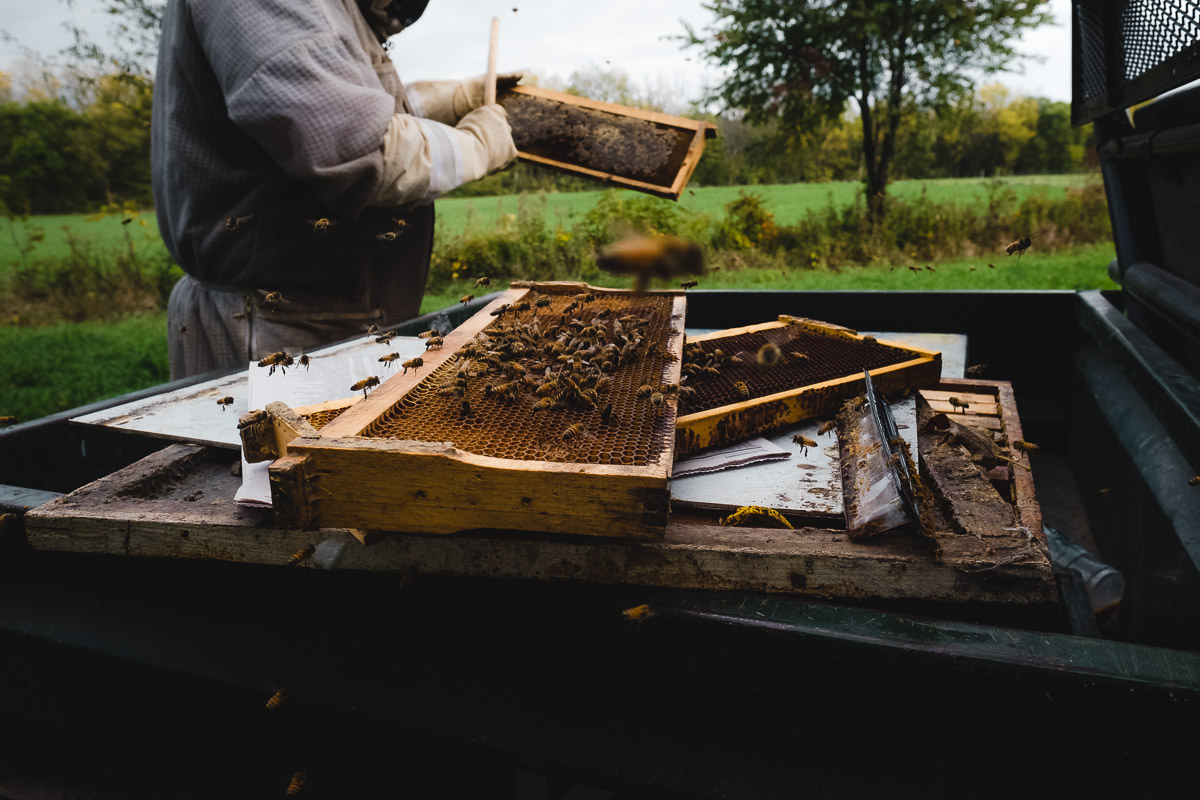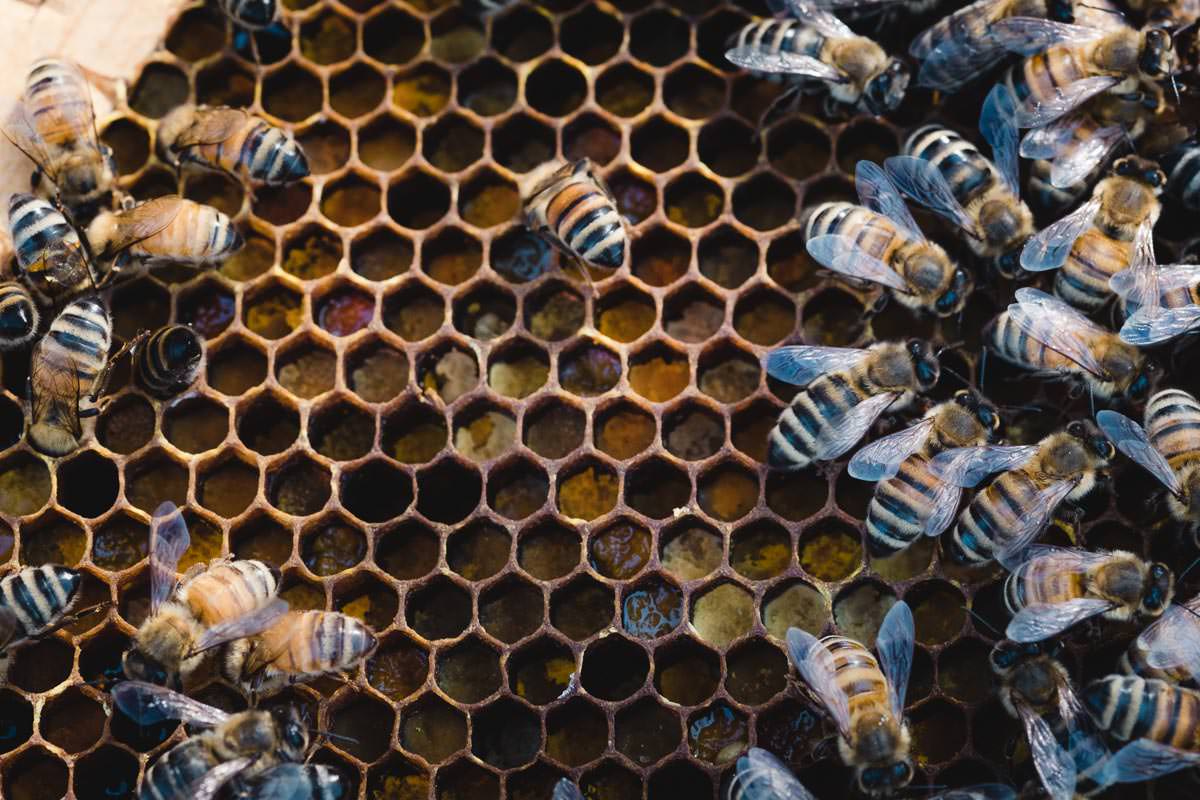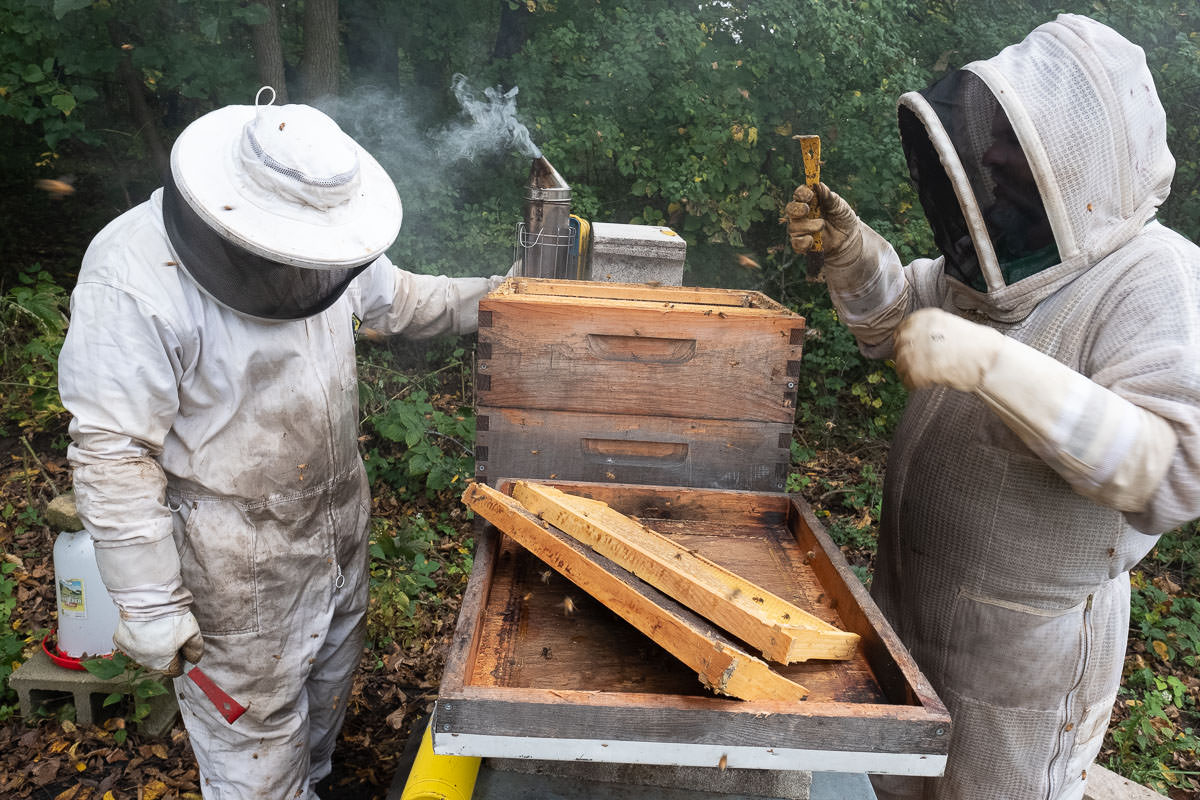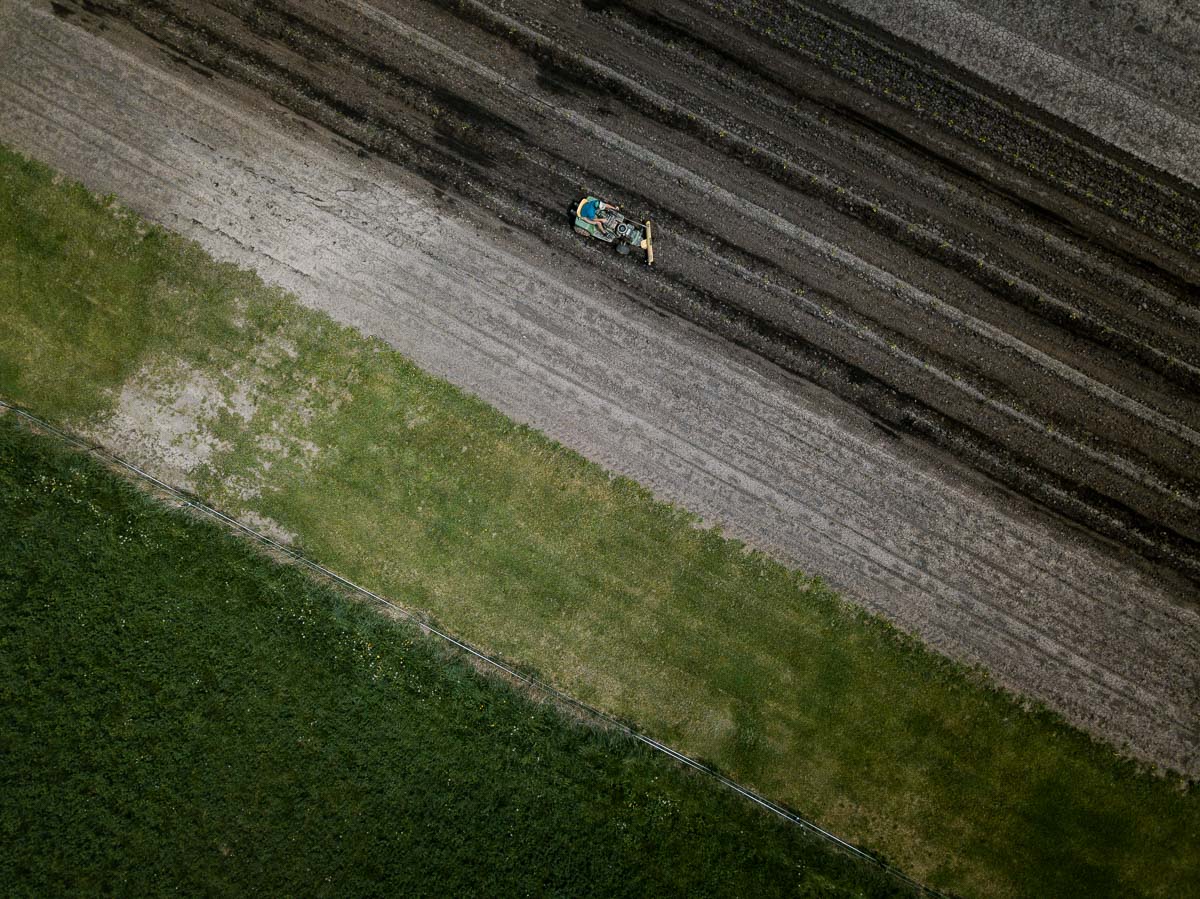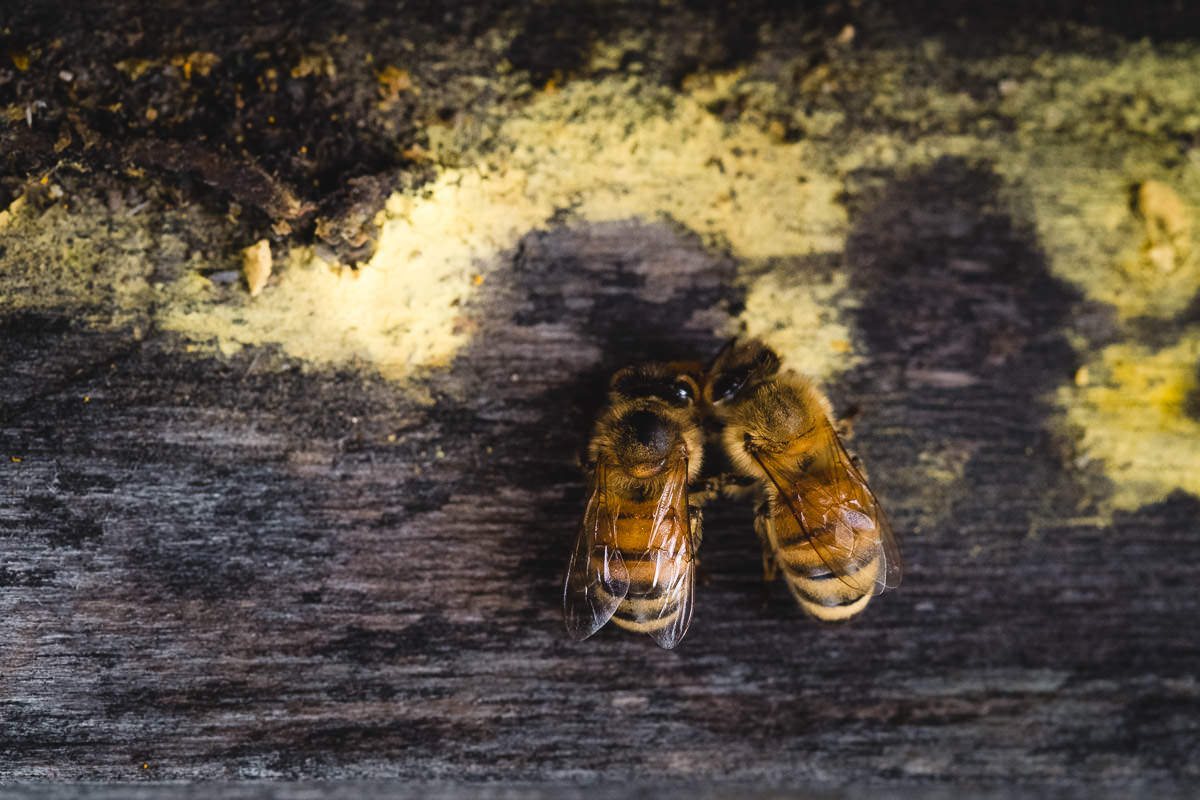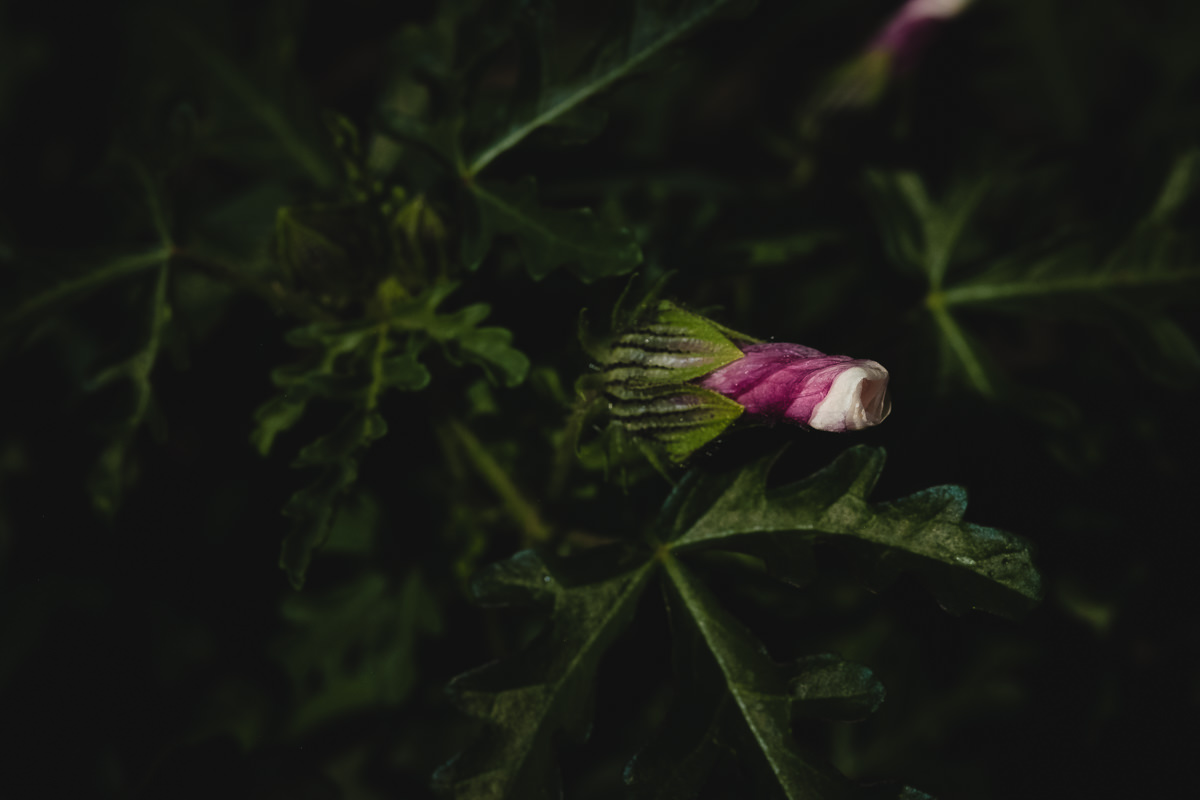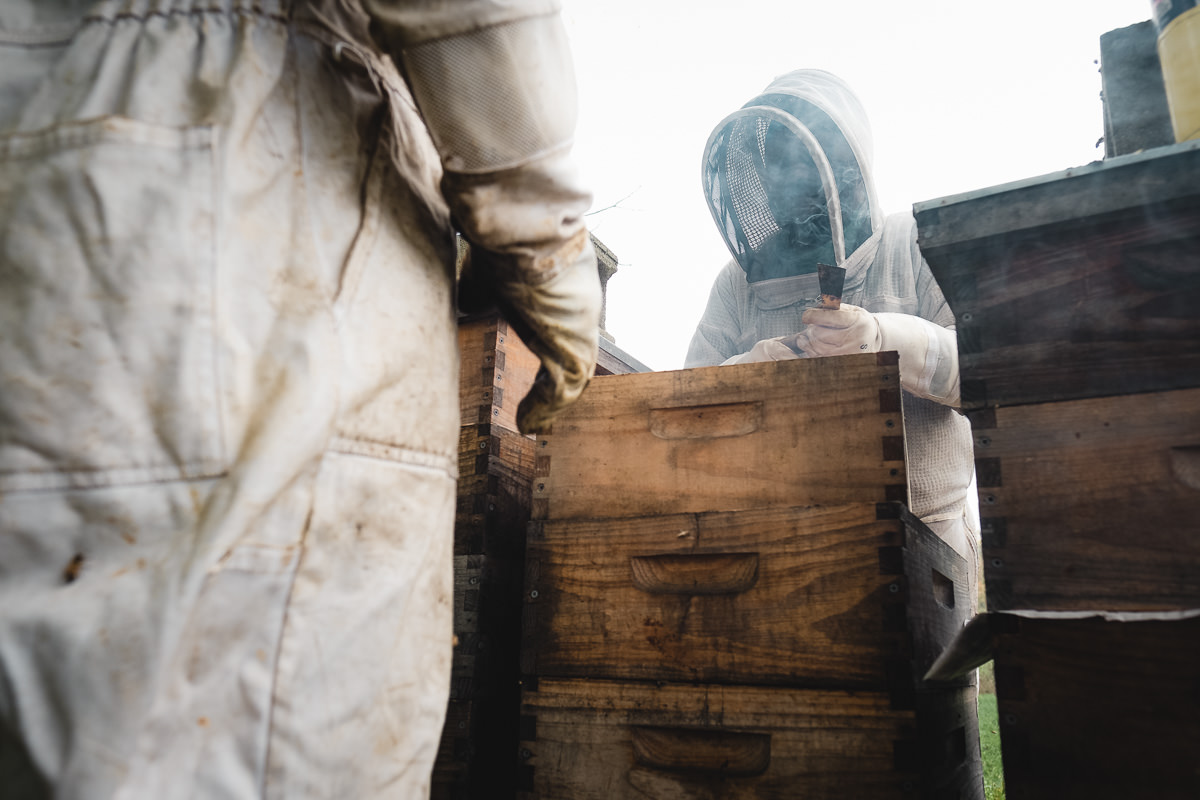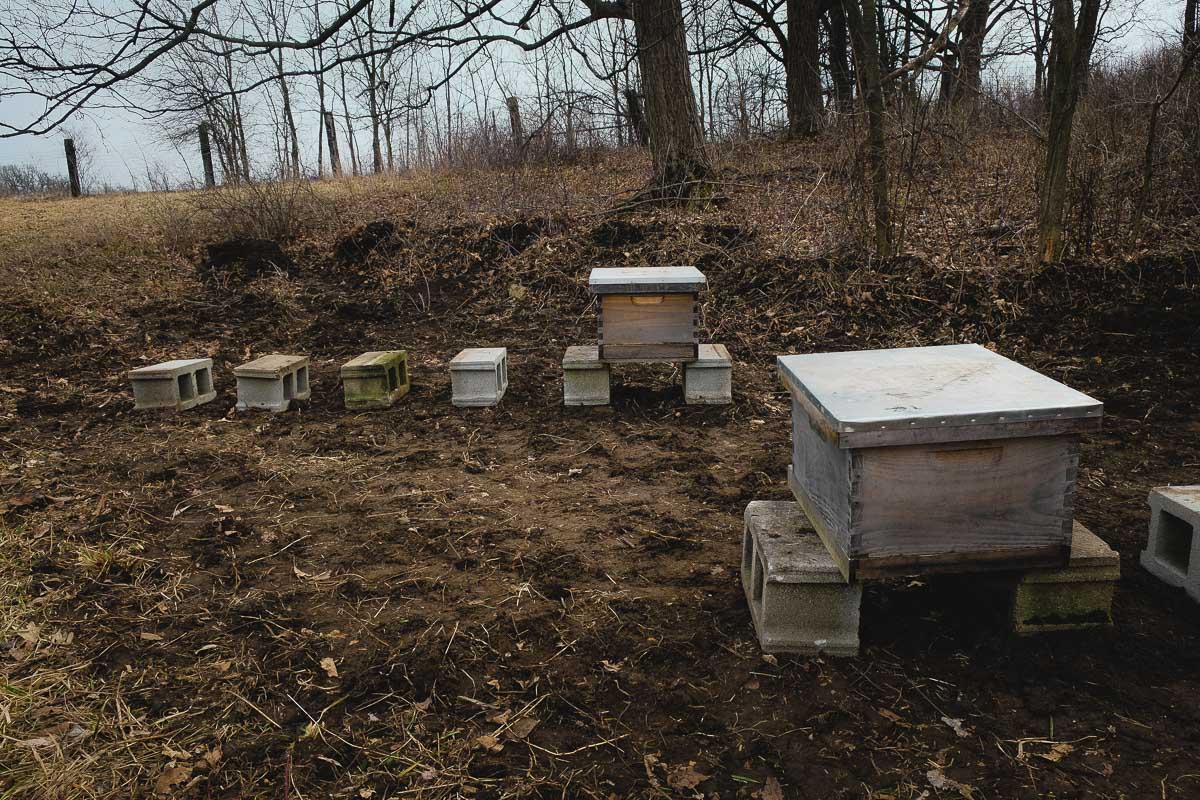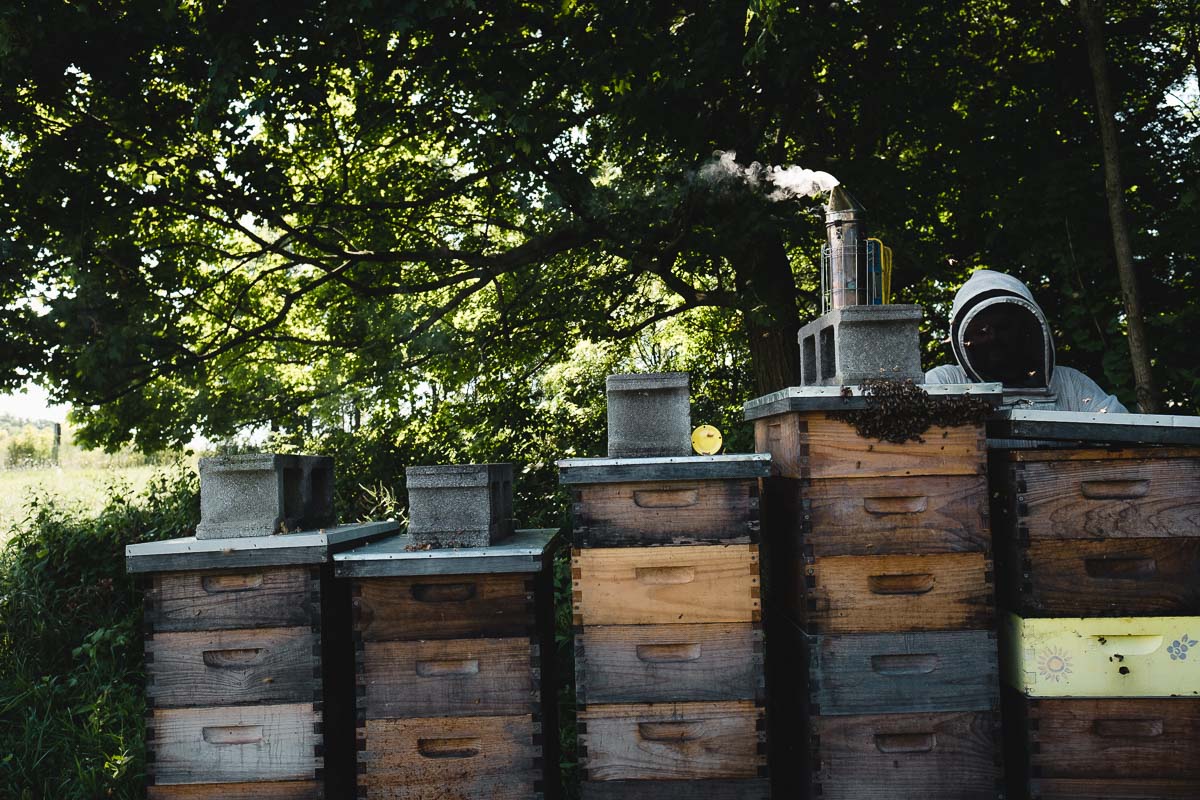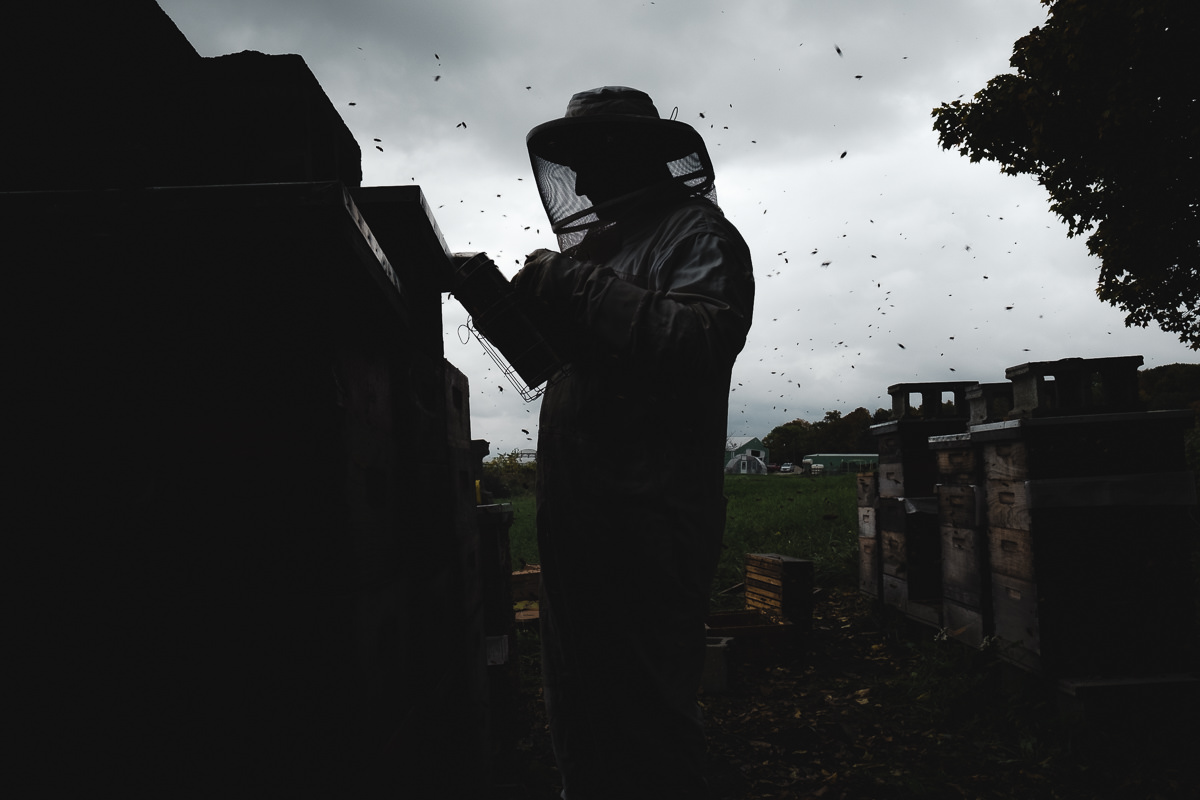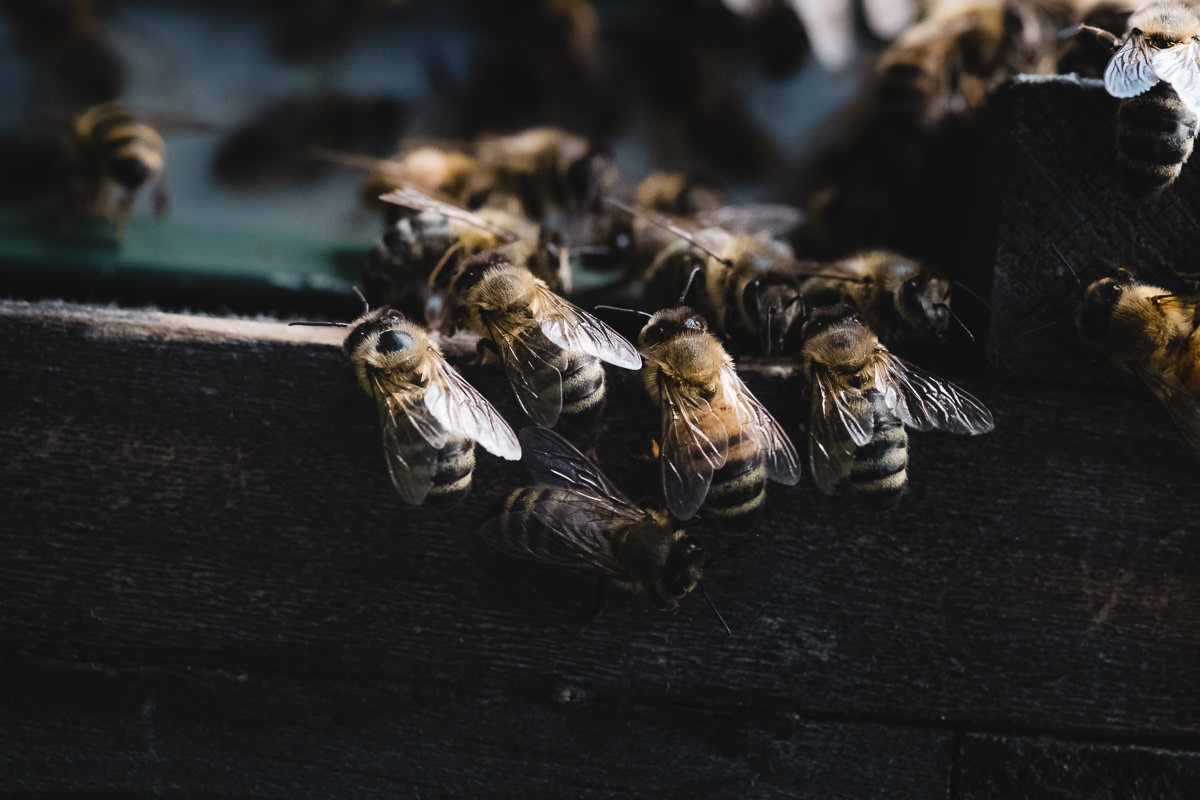 Adrienne Harvey is a photographer and the founder of blackrail photography, which specializes in documentary photography and the visual narrative. Little girl Adrienne was a tomboyish bookworm who, between tree-climbs and river stomps in her native Virginia, loved learning about photography from her father and grandfather. Young adult Adrienne, with camera in hand, enjoyed learning about art & design in Chicago, writing & literature in Vermont, Spanish in Argentina, and boat building in Ireland. Proper real adult Adrienne lives in the Chicago suburbs with her husband and their three wild younglings and an old sweet dog. She occasionally sneaks away to chase bees and fly cameras way up into the sky.
Kristi Odom is an internationally acclaimed photographer, a Nikon Ambassador and motivational speaker. She makes her home in Washington DC, and travels the world shooting, teaching, and sharing her insights so she can help make our planet a better, more loving place. Her website is kristiodom.com . Kristi offers mentoring and workshops, details available here.
Captions writer Elizabeth Atalay is an avid snapshot photographer, but is more at home with words than with a camera. In her 15 years as a research editor at National Geographic magazine, she's had the chance to help research and craft captions for some of the best images in the world. Now she's thrilled to be working with Confluence Magazine to help give voice to the next generation of documentary photographers. Elizabeth is available for captions writing, editing, and consultation. Elizabeth.Atalay@gmail.com
Loving Adrienne's work? Read more about her process in the Editor's Journal.