Between Two Worlds: a family is born in China
Photographer: Felicia Chang | Guest Curator: Ryan Christoper Jones
Editor's Note: I am completely fascinated with how this project came together for feature in Confluence Magazine. It's very possible for an insightful photo editor to see multiple possible threads within a robust collection of photographs covering a meaningful event. Felicia's documentation of the days spent in China by American parents adopting a little girl provided just such a robust collection. The thread that Ryan teased free from within those images was both unexpected and deeply moving. You'll see that in Felicia's summary of her project, she speaks with one frame of reference, that of the mother Signe. Ryan, however, speaks through this edit, from the point of view of the child, Victoria. Between them, they weave a very beautiful story of what it means to navigate the space between two worlds.
Felicia's project statement is found below, and you can read about Ryan's thoughts as he curated this project in the Editor's Journal here.
Three years ago, Signe and Cory Clayton made a decision to adopt a child. After much research, they decided that China was the best option for them and were open to the idea of being matched with a child of special needs. Around that time, a baby girl was born with a congenital heart defect. She was found around 6 months of age on a busy street and brought to an orphanage near the city of Nanchang, where her caregivers named her An Bai Li, meaning safe and beautiful. During her time at the orphanage, she received surgery for her heart defect and soon after, was transferred to a foster home.
In February 2018, An Bai Li was matched for Signe and Cory's family and a few months later, they traveled to Nanchang, China to meet her and bring her home to Charlottesville, Virginia. It was important to Signe, who is a photographer herself, to have this experience documented. We had chatted about the possibility of having me come along but it was not until a few weeks prior to traveling, that all the logistics and paperwork fell into place. Serendipitously, the first meeting of their little girl, whom they named Victoria Li, took place over Mother's Day weekend.
I had photographed an adoption homecoming a few years before but traveling to document the first days of a union was a new experience for me. Admittedly, this assignment was not an easy one to navigate where the boundaries of a documentary photographer were concerned. On one hand, I do not wish to interfere in a way that would influence the course of their story, but on the other hand, I am invested in this family, and want to be there not only as their photographer, but as their support. Because I understood Mandarin, I became their translator during that time. However, the true challenge was with Victoria, who at times looked to me for her requests because I was Asian and I could understand her. I would redirect her needs to Signe and Cory, without actually translating what she was asking for. It wasn't easy to do, but it was necessary line to implement while doing this work.
During my time in China, I had learnt from the adoption handler that China's birth planning policy has recently changed from one-child to two-children. In reading more about China's population control and international adoption policies from this country, and how it has evolved over the decades, I realize that this is a highly complex and controversial topic. It is cannot be painted with a simple brush - namely international adoption has been fuelled by China's One-child policy, where parents have discarded their daughter(s) at overcrowded government orphanages in pursuit of a son. One reference article by Kathryn Joyce for The New Republic Magazine addressed the complexities by sharing results from a research by Kay Ann Johnson. Ms. Johnson's research showed that "Western media's claims about China's preference for sons gave cover to the systemic violation of human rights embedded in government policy" and that these birth families suffered too. She believes that China's "social engineering effort has created a widespread crisis for hundreds of thousands of children and their families".
Why is it necessary to consider these multiple narratives? Imagine an adopted child who grows up believing that she has been abandoned by her birth parents due to deep-seated patriarchal beliefs that having sons will bring more happiness. How will this affect her own identity and self-worth? Telling this adoption story in a documentary way is important to Signe and Cory because they want their daughter to have visual proof to help process her own adoption and origin. Having photographs, like when Victoria reached for her foster mother instead of Signe, will be the proof that she was loved and cared for during foster care. Seeing photographs of her orphanage and where she was found will be invaluable to shaping her own identity.
"Having these photos," Signe told me when we spoke in advance of this feature coming out,  "is having something tangible to show people - and a reference for us - that this is what it was like. It was all the emotions and extremes, and they were all co-existing somehow, and we were just trying to navigate through it. Yes, there was a lot of joy and in a way, It was a culmination of something we had been working towards for a really long time, but it also felt strange.
"We didn't know her. She was this child that someone handed to us, and we sign the papers, and now, she's ours. She didn't know us. We didn't have an emotional connection in that moment and I didn't know how to comfort her."
"There were lots of feelings of inadequacy because we didn't know what she would respond to, there was a lot of trial and error. We had to accept that we are not who she wants right now, so we are going to be in this sadness together. This isn't pleasant, this is really uncomfortable, but at least we are doing it together. Having her say "Mama, Mama", and knowing I wasn't who she was asking for; as much as that hurt, I also knew I can't take that personally. As far as her reality goes, her foster parents were her mom and dad. It was a lot of allowing for it to be hard, instead of (wanting) unicorn, rainbows, and roses."
"If our story doesn't fit their expected narrative of what adoption looks like, then so be it. It is not like the hard stuff ends when you get home. Sometimes there isn't that pretty bow to tie everything neatly, sometimes it's just hard and that's what you have to sit with. There is a lot of beauty and joy, but it's also really really hard."
Hover over image to read caption.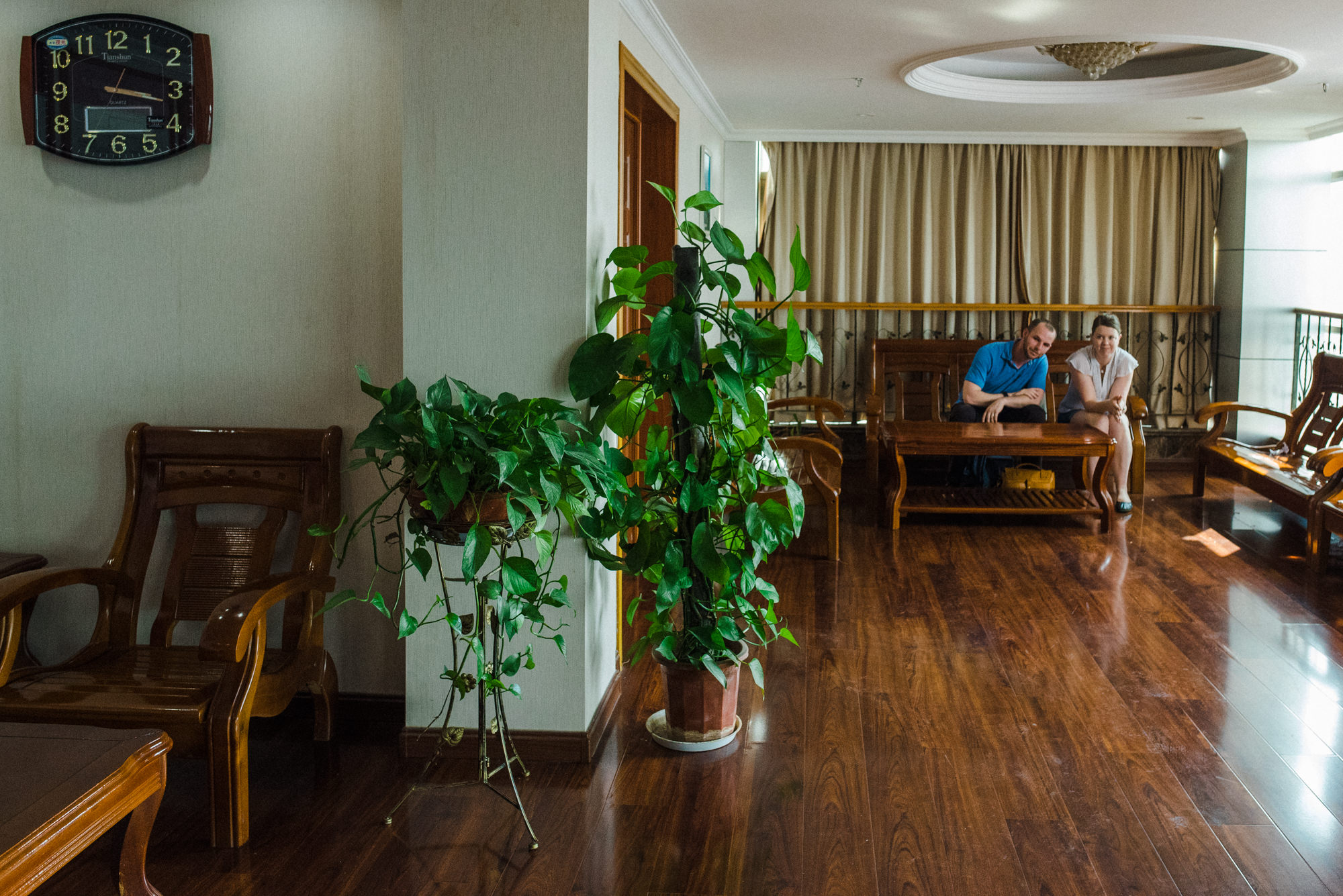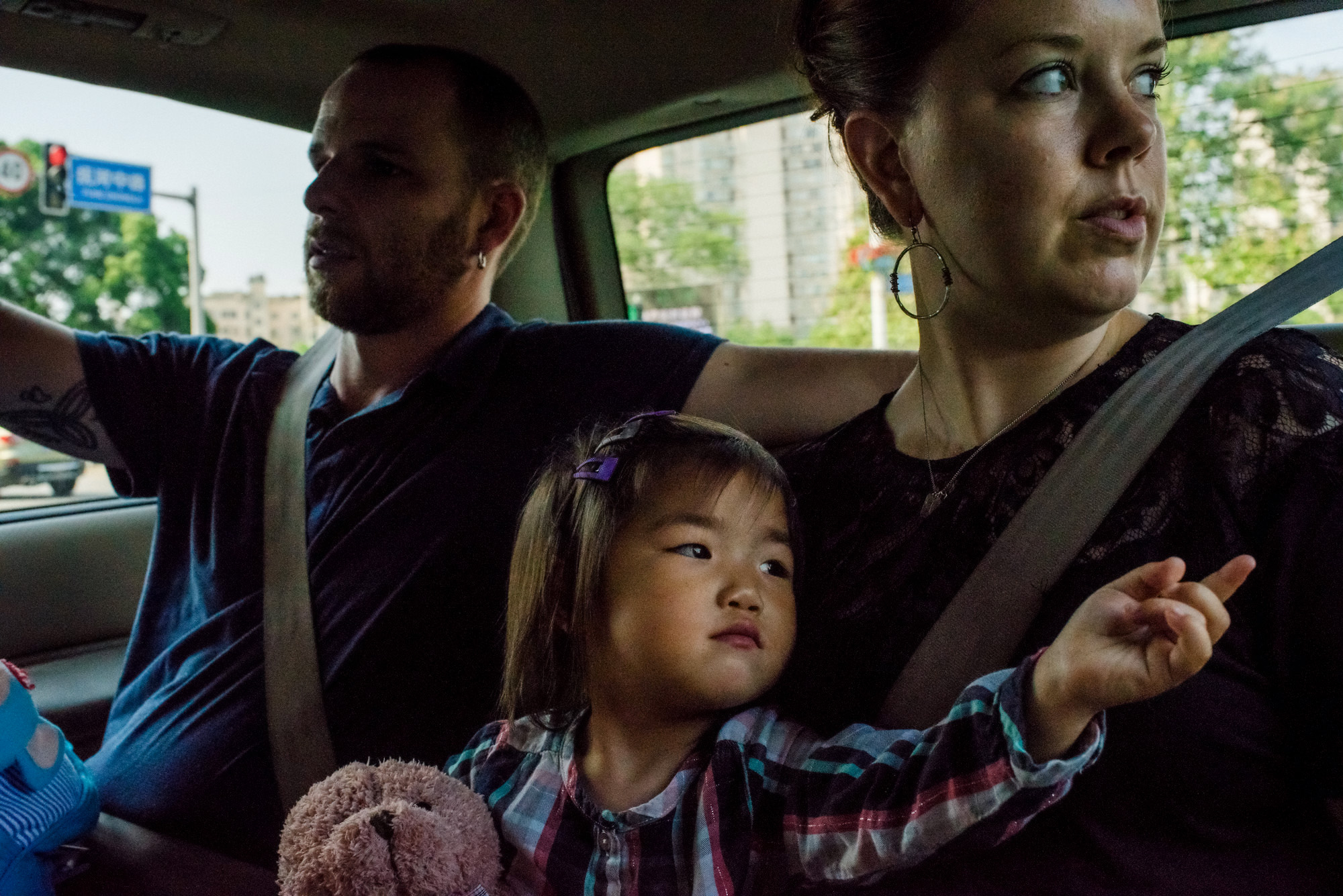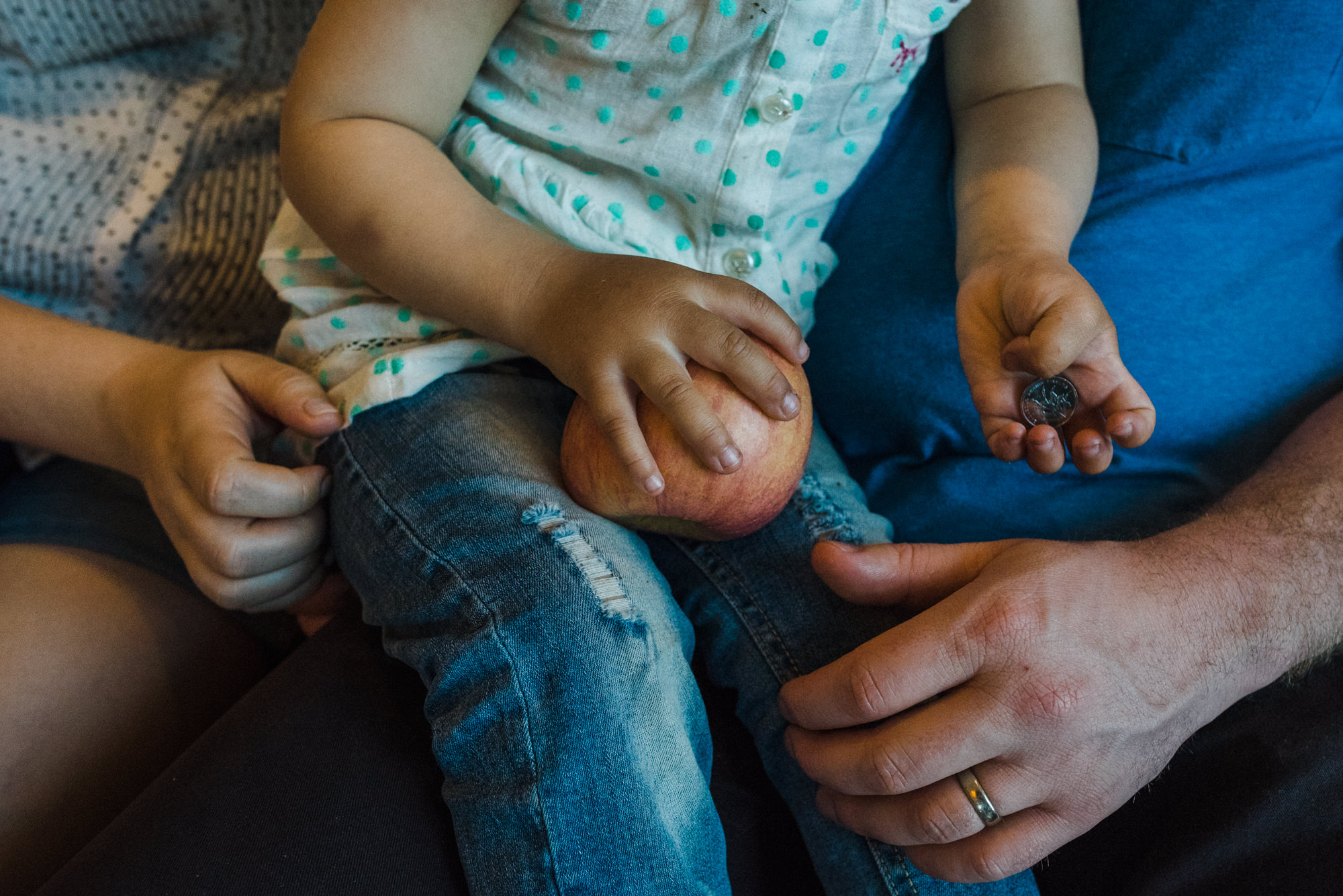 Felicia Chang is a documentary photographer and educator based in Vancouver. She is drawn to the nuances of human emotions and how photographs have the power to shape people's narratives. She believes that all versions of life stories deserve visual space and her photographs reflect an intersection of complex frames and emotions. Felicia has been the recipient of multiple awards within the family genre and served as a guest judge for the Documentary Family Awards. Her work has been published in photography magazines, including Photo Life Canada, and exhibited at the Capture Photo Festival. She is a co-instructor for The Documentary Approach workshop and has been mentoring photographers since 2017. Her current project explores the fertility challenges of a single woman in her mid-40s.
Ryan Christopher Jones is a Mexican-American photojournalist originally from California's Central Valley and currently based in New York City. He is a regular contributor to The New York Times as both a photographer and writer, and he has recently covered the U.S./Mexico border, the American opioid crisis and the Annapolis newsroom shooting. Ryan is currently a student of American History at Harvard University, and he's a lot more fun in person than he sounds in this bio.